The Herd
Hello..my name is Sweet Prince,
since I am Mark and Marsha's first born foal and they  named the finca after me...I get to introduce the others. I wont be giving you too many details, since we like you to come without any preconceived notions.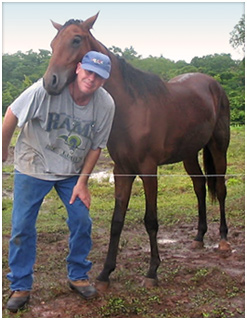 Since horses have great respect for our place in the herd, I will start with our two alpha mares Sugar Plum and Sherry. Respectively their children are Champion,  Rainbow and Sammy, Daisy, Moonbeam (our youngest).
Then we have in order of their age, Benson, Capitan Zen, Brownie, Sunshine, Romeo and Sparkles. We are one big happy family, though we do all have unique and different personalities.
Mark and Marsha tell us that we are the heart and soul of Horse & Soul Connections and it wouldn't even exist with out us.
We do know that we love being with the humans who come and visit and are happy to help in anyway we can. We are told that we have many natural gifts and that they learn a lot from us, that they often feel more at peace and some even say the experience was life changing!
I often get told how handsome I am, I just take it in stride.
We hope you will come and experience it for yourself.
Yours truly,
Sweet Prince
PS.
Could you tell them Sweet Prince sent you. Thank you.